What is ODISSeA
Organ Donation Innovative Strategies for Southeast Asia
This Erasmus+ "Capacity Building in the field of Higher Education (CBHE)" project is a result of the cooperation of fourteen organisations from seven countries, co-funded by the European Commission. The main aim is to build a specialized academic program on organ donation for healthcare professional in 8 universities in Malaysia, Myanmar, Philippines and Thailand. From the European side, the University of Barcelona is the main coordinator, leader and organizer of the project, alongside the University of Bologna, the University of Zagreb School of Medicine, DTI Foundation and Dinamia S. Coop.
3*years (2019>2021)
* by pandemic reason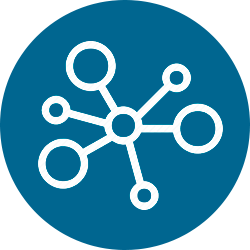 Project objectives
Create an innovative specialised training program in organ donation
Support the establishment of an organ donation systems in SEA
Set the basis of a network of highly qualified professionals
Increase the quality of the communication and collaborative opportunities (in SEA region)
297
trained healthcare professionals
Project timeline
5 July 2021
5 July 2021
Final meeting on-line
26 June 2021
26 June 2021
End of the International seminar (online).
17 May 2021
17 May 2021
Start of the International seminar (online).
24 January 2019
February - March 2019
February - March 2019
Assessment Survey
19-21 March 2019
13-17 May 2019
April 1st - June 2nd 2019
April 1st - June 2nd 2019
Train the Trainers - online course
April - August 2019
April - August 2019
Curriculum development (contents and tools)
15 January 2020 - 30 June 2021
15 January 2020 - 30 June 2021
Postgraduate Degree in Organ Donation
3-7 August 2020 - May 2021
3-7 August 2020 - May 2021
International Assessment Seminar in Bangkok
4 September 2020
4 September 2020
Midterm Meeting (virtual)
July 2021
July 2021
Final meeting (virtual)